BOATPARTY WARSAW
BIRTHDAY PARTIES PACKAGES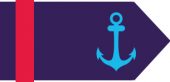 Boatparty BASIC
* from 55€ / 50£ per person
* Renting a boat for 2 hours
* Musical setting
* Partymaker care
Boatparty PARTY
* from 65€ / 60£ per person
* Renting a boat for 2 hours
* Musical setting
* Light fitting
* Partymaker care
* Welcome beer / possibility of bringing your alcohol
* A red carpet entry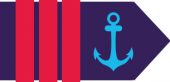 Boatparty VIP
* from 80€ / 75£ per person
* Renting a boat for 2 hours
* Musical setting
* Light fitting
* Welcome drink/beer and bottle of vodka/champagne
* Hostesses/Bartenders preparing drinks (the amount of alcohol determined individually, additionally paid)
* A red carpet entry
* Partymaker care
* DJ with equipment
* Photorelation
* Prices for groups of min. 15 people.
* For smaller groups, please send your inquiry.
EXTRAS - price set individually
Set up your perfect party by adding additional attractions.
* birthday cake
* fireworks show
* the possibility of bringing your alcohol
* catering
* commermorative video HD
* musical, dance, cabaret and other performances
* boat decoration
In addition, we offer the opportunity to rent a guide / partymaker / pubcrawler to show around the city – pubs, skittles, billiards, zoo, everything that the group wants to see depending on the the group prefferences.
We also offer assistance in hotel / hostel location as well as transport – from the airport but also rental of cars in Krakow (also luxury).
We have been on the market for 8 years and we are not afraid of any challenges so do not hesitate to call / write to us with even the most crazy ideas.
Got questions?
Contact us!
We'll help you to choose the best configuration!
We would like to hear from you and help you book a fantastic time!