ADMIRE


BEAUTIFUL VIEWS

of city and it's landmarks
from uncommon perspective!

DISCOVER


RECIPE

for next level of partying!

INVITE


YOUR FRIENDS

for THE fun!

CHILL OUT


ON A BOAT

and relax after tough week!
WELCOME ON BOARD!

boat

party



WROCLAW, KRAKOW, GDANSK, POZNAN, WARSAW!

We'll help you to organize party on a boat, tailored for your needs and expectations. 

Contact us, share your idea for a perfect boat party and together we'll come up with suitable scenario.

Interested in different city?

Contact us and we'll see if we can help!

LEARN MORE ABOUT BOATPARTY
Boatparty is crazy 2 hours spent onboard a ship cruising through the center of one of the Poland's most beautiful cities (Krakow, Wroclaw, Poznan, Gdansk).
During the party you can view breathtaking sights – landmarks, monuments and more – from one-of-a-kind water perspective. It's a perfect idea for bachelor party, birthday and many more occasions. Our team can arrange event according to all your wishes.
The cruise can include:
Festive lights and music

Theme decorations (you choose the theme!)

Food and drinks catering – but there's also an option to bring your own alcohol!

Caring tour guide / party guide – specialist in both history and partying 😉

Handsome barman and/or hostesses serving food and drinks

Professional photo report of event

Integration games – for sake of bonding – especially good idea if event's goal is teambuilding at workplace

Dance show / striptease

Live music performance
We're organising conferences, hen/stag nights and other parties since 2012.
We're experienced, with many contacts (and therefore can arrange almost anything) and professional equipment (lights&sound).
Because of that, we can take on even the most demanding tasks and customers 😉
Click on offer to learn how the cruise of your dreams can look like!
We've got many ships
for many different occasions at your disposal.
Don't miss the date! Don't let someone else sail instead of you!
Stag Do

Party on a boat – with music, drinks and other attractions typical on that last night of freedom…

Hen Party

Luxury cruise as an excellent before party. Then clubbing of course!

Birthday Party

Surprise your friends with a party in a floating nightclub!
Teambuilding

Relaxing cruise for all the desk jockeys out there!

Sightseeing from boat

Not many people know Poland from this perspective. Our guides however do, and they'll happily share their stories as the water flows.

Anything else?

You've got a brilliant idea for a party? Let us help you bring it to life!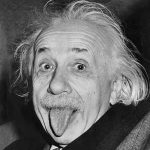 As the label said – chillout! No more, no less. You just have to go on a cruise!
ALBERT EINSTEIN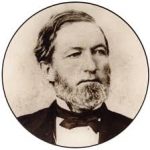 No better sights in Krakow. Well, maybe from the mound 🙂
Will do it again soon!
Captain Cox
PERFECT ENTERTAINMENT FOR:
Sophisticated bachelorette party

allow yourselves for a moment of relax and luxury. We'll take you on a magical cruise with a posh catamaran, during which you will enjoy fancy drinks, unforgettable atmosphere and lovely view of Krakow at night

Teambuilding

At last! An alternative for trite company parties! Stress at job? There's only chill-out on our ship! Boat party is a perfect balance between deadlines and slow flow of Vistula river, which will quickly get you in a calm, relaxed mood. Fantastic sights and light breeze will surely help with integration and out-of-office fun!

Bachelor party

hollywood style! – Now you can invite your mates for an exclusive cruise, where you will drink only the best alcohols and breathtaking views will be only a background for even more breathtaking women performing for you

Unique birthday

take your friends for a cruise on Vistula river and blow the candles on a cake from the ship deck!
Meet Our

Creative team from Wroclaw and Krakow!
We are a team of positive, young people, enthusiasts of great entertainment and crazy partying! We're more than happy to organise unique events, and boy, there were a lot of them.
We started with tram parties back in 2010, and since then, we're trying our best to introduce new, exciting and alternative ways to spend your holiday in Poland.
We've provided our services to many companies (both Polish and foreign) and many thousands of customers from all around the world.
Our goal has never changed as it's really simple – every single one of our guests should leave happier than when he or she arrived.
Experience
Creativity
Quality of service
Positive attitude
Got questions?
Contact us! We'll help you to choose the best configuration!
We would like to hear from you. and help you book a fantastic time!