If you organize a Stag Do in Krakow?
You've come to the right place!
Party on a Boat will be AWESOME IDEA for this special evening that will stay for a long time in your memory.
BOATPARTY KRAKOW
STAG DO PACKAGES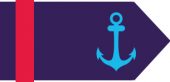 Boatparty BASIC
* from 45€ / 39£ per person
* Renting a boat for 2 hours
* Musical setting
* Partymaker care
Boatparty STAR
* from 55€ / 49£ per person
* Renting a boat for 2 hours
* Musical setting
* Light fitting
* Partymaker care
* Welcome beer / possibility of bringing your alcohol
* A red carpet entry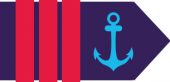 Boatparty VIP
* from 65€ / 59£ per person
* Renting a boat for 2 hours
* Musical setting
* Light fitting
* Welcome drink/beer and bottle of vodka/champagne
* Hostesses/Bartenders preparing drinks (the amount of alcohol determined individually, additionally paid)
* A red carpet entry
* Partymaker care
* DJ with equipment
* Photorelation
* Prices for groups of min. 15 people.
* For smaller groups, please send your inquiry.
EXTRAS - price set individually
Set up your perfect party by adding additional attractions.
* the possibility of bringing your alcohol
* catering
* commermorative video HD
* musical, dance, cabaret and other performances
* boat decoration
* striptease
In addition, we offer the opportunity to rent a guide / partymaker / pubcrawler to show around the city – pubs, skittles, billiards, zoo, everything that the group wants to see depending on the the group prefferences.
We also offer assistance in hotel / hostel location as well as transport – from the airport but also rental of cars in Krakow (also luxury).
We have been on the market for 8 years and we are not afraid of any challenges so do not hesitate to call / write to us with even the most crazy ideas.
Book Your private Cruise for Stag Do Now
Planning a Krakow Stag Do?
Boat Party in Krakow is a perfect choice for a stunning stag do!
Just imagine having a drink and listening to music while cruising down Vistula River on an exclusive VIP-style catamaran. The boat is equipped with a lower deck with bar inside while the upper one is open and enables a full view of magnificent Krakow's landmarks. You may enjoy a drink while a DJ takes care of the background tunes and you are granted full restaurant service. The feel of breeze during the cruise is a perfect trigger for a before party.
How about a Boat Party Krakow Stag Do?
Boat Party in Krakow is exactly what you're looking for!
Your mates will definitely be surprised with this stunning party. Krakow is lucky to have a brilliant riverside and boulevards area in the very center of the city with the best view of Wawel Castle you can imagine from the ground. While cruising up and down the river you the beautiful two-decked catamaran we will be aboard of will pass people in kayaks, pedal boats, gondolas and other bigger ships…
But most probably the only boat that will host a crew of people enjoying drinks to their favourite tunes.
There are also possibilities to enhance the last night of freedom. Inviting strippers is always a classy move when already on a quality boat like the catamaran. The best man will surely be surprised and overwhelmed with the density of things going onboard.
A VIP-style catamaran cruise in Krakow for stag do exclusively for your crew!
The minimum duration of a party is 1 hour but we are very flexible in negotiating terms, always aiming at win-win situations. Any idea of yours what can be added to the party is always much appreciated and we will strive to deliver the best tailored hen do experience you may have in Krakow. Boat Party is our team's favourite; and it's going to be your crew's favourite party memory!
Got questions?
Contact us!
We'll help you to choose the best configuration!
We would like to hear from you and help you book a fantastic time!