ADMIRE


Stunning views

of Krakow's hallmarks

DISCOVER


New attraction

Try out a brand new sport!

INVITE


Your crew!

And together celebrate the cruise!

CHILL OUT


On the Boat

Just lay back. It's weekend!
Welcome to
BoatParty Poland!
What we do:
Stag Party

All aboard, lads! Make yourselves comfy at the catamaran, please help yourselves to the drinks and get ready for our gorgeous women to hop on board as well 🙂 Enjoy the breeze and multiple, stunning views…
Conference / large groups

Cruising on a boat on Vistula River is an ultimate pleasure, especially during the summer season. No other venue will offer such unique and breathtaking views and atmosphere. Hence this offer is perfectly suitable for large groups, conferences and other less formal business and private occasions.
Hen Party

A laid-back summer cruise on a posh catamaran with an open-deck and exquisite drinks is exactly what women need on a last night of freedom. Actually, not only then! This one will begin with some picturesque views of Krakow, great chillout & party tunes and maybe even a stripper ? :)
Sightseeing cruises

If your party enjoys more relaxing and easy-going style of travelling and leisure, this seems a great option to combine pleasure with active sigthseeing! Depending on the size of your group, one of our boats will take you around the city for a magnificent guided tour.
Meet the Team
of creative Krakowians
We are a band of young enthusiasts of good, quality, interesting entertainment & nightlife. Each and every single one of us has tons of positive attitude and we really do enjoy delivering parties, tours and other various attractions & events. Having been doing that for 6 years now, we've built quite a nice portfolio, starting from Tram Party which we introduced back in 2010 as the first legitimate company to do it on a regular basis, up to more and more brand new, alternative forms of entertainment. We've successfully served dozens of companies and tens of thousands of people from all over the world counting alltogether. No matter what we do, though, the goal has always been brought to it's simplest: Every single one of our guests leaves our venue in a better mood than at the start. So far, so good 🙂
Experience
Creativity
Service Quality
Positive Attitude
Our Small Team with Big Ideas
Look who's behind all this.
Chris
CO-Founder, CEO Communication
Everlasting positive attitude pushes Chris towards new challenges and ideas. Our spokes- and contact person makes sure communication is clear and all guests are happy. He loves to wander around Krakow showing its gems to tourists. At night, most probably at the bar, watching footy.
Arek
Co-Founder/ CEO Logistics
Speedy pace that remained from football career does not allow him to stand still and his love towards DYI stuff leads to playing with diferent gear, most often it's a DJ set.
Tailored offers
to meet various expectations
Our fleet ranges from small, enchanting gondola boats, through exclusive, hollywood-style catamarans to big double-deckers hosting even 200 people!
Whether you'd like to throw a wicked party, or just go on a tame cruise enjoying yourselves, our team will prepare a plan to suit your individual expectations and preferences.
Recent
Blog Posts
What's happening at the river?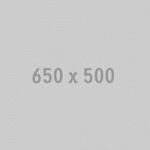 The Difference between ordinary and extraordinary is just that little extra
ALBERT EINSTEIN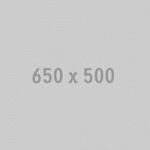 The Difference between ordinary and extraordinary is just that little extra
ALBERT EINSTEIN
Take a Look at
our Fleet & Options
Wide range of boats for different groups and occasions
Hen Party

An exclusive cruise on a posh catamaran with best drinks, music and views!
Stag Party

A wicked cruise on a fabulous open-deck catamaran with a bar and place to have a lap dance :)
Boat Sightseeing

An extraordinary guided boat tour around Vistula River with the most outstanding surroundings you can see in Krakow!
Conference / Large groups

Our double-decker boats can host up to 200 people!
Birthday Party

Perfect option to surprise your friend and bring all people on board :)
Other ideas?

Don't hesitate! Let us know and we will tailor the cruise to your needs!
Get Connected
Follow Us
Get connected with us on social networks!
Pick Some of
Our Latest Offers
Pick a plan that best suits your needs.
Free
0/.
Full Email Support
Unlimited Projects
X
X
Pro
25/.
Full Email Support
Unlimited Projects
Unlimited Users
1000G Storage
Basic
15/.
Full Email Support
Unlimited Projects
Unlimited Users
500G Storage
(+48) 509 196 229
contact@
boatpartypoland.com
Get In Touch
Contact Us
We would like to hear from you. and help you book a fantastic time!