BIRTHDAY PARTY WARSAW
BOATPARTY OPTIONS
Boatparty Basic
* from 49€ / 45£ per person
* Renting a boat for 2 hours
* Musical setting
* Partymaker care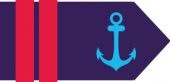 Boatparty PARTY
* from 59€ / 55£ per person
* Renting a boat for 2 hours
* Musical setting
* DJ with equipment
* Partymaker care
* A welcome beer for everyone
* Photorelation
Boatparty VIP
* from 69€ / 65£ per person
* Renting a boat for 2 hours
* Musical setting
* Light fitting
* Welcome drink
* Hostesses / Bartenders preparing drinks (the amount of alcohol determined individually, additionally paid)
* A red carpet
* Partymaker care
* DJ with equipment
* Photorelation
DODATKI
Skonfiguruj swoją idealną imprezę dodając dodatkowe atrakcje.
* możliwość wnoszenia swojego alkoholu +150pln
* catering + cena ustalana indywidualnie
* urodzinowy tort
* pokaz sztucznych ogni
* dodatkowe dekoracje

In addition, we offer the opportunity to rent a guide / partymaker / pubcrawler to show around the city – pubs, skittles, billiards, zoo, everything that the group wants to see depending on the the group prefferences at a price of 20 pounds per hour of the guide.
We also offer assistance in hotel / hostel location as well as transport – from the airport but also rental of cars in Warsaw (also luxury). We have been on the market for 5 years and we are not afraid of any challenges so do not hesitate to call / write to us with even the most crazy ideas.
+48 667 137 271 - CHRIS
+48 727 909 009 - DAWID
contact@
boatpartypoland.com
Got questions?
Contact us!
We'll help you to choose the best configuration!
We would like to hear from you and help you book a fantastic time!